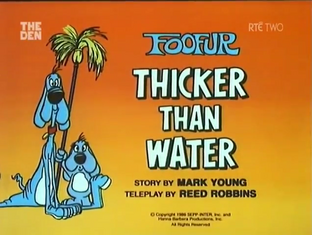 Chaos ensues when Foofur tries to give a gold collar to Dolly and at the same time, try to help Fencer by donating blood.
In the VHS Version of the episode, a scene where Pepe was wearing a leg cast, Pepe's barking at Foofur was cut.
When Vinnie and the Yellow Cat tried to pounce on Fencer, Vinnie's lower jaw is the same color as His fur.