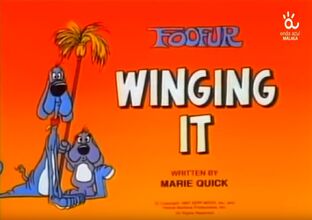 Annabell finds a pink chick, but when it matures, the Cat Pack want to turn the bird into the main course!
We also learn that Mrs. Escrow is allergic to feathers.
This episode is also the first time Mrs. Escrow sees the Cat Pack, on Her Car.
When Rocki first interacts with Sadie, She has the same color scheme as Foofur.